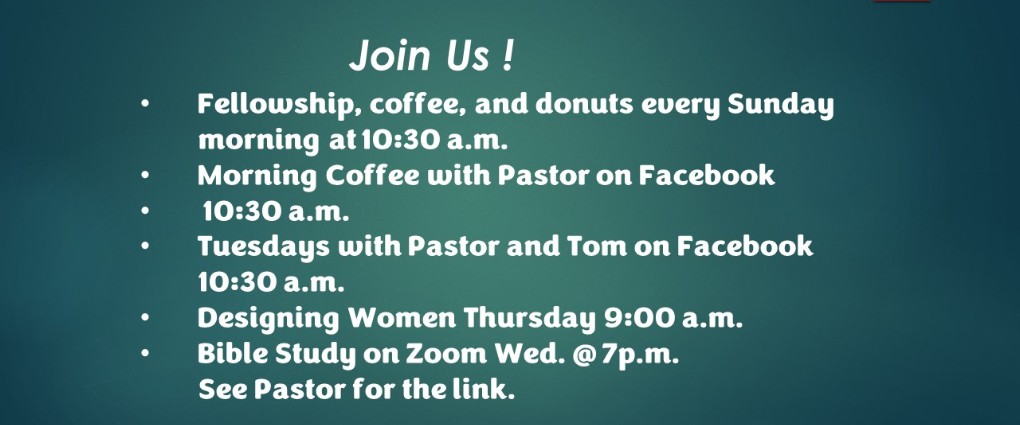 Calvary Lutheran Church
Pastor Bob Noble
1930 Bradner Rd.
Northwood, Ohio 43619
JULY 10, 2020
IN PERSON WORSHIP IS SUSPENDED UNTIL HEALTH EMERGENCY RETURNS TO A LEVEL TWO. (ORANGE) THERE IN NO IN PERSON WORSHIP AT CALVARY THIS SUNDAY JULY 12TH, 2020
June 16, 2020
Dear Friends in Christ, We are coming back! We are happy to report to you that Church Council voted to return to in-person worship this coming Sunday June 21, 2020. We are excited to begin seeing everyone again! The following are some guidelines that you need to know that we will using to protect the health of all the attendees of Calvary Lutheran Church.
1) If you are sick with a cough or fever that are extra-ordinary, not seasonal allergies, please stay home. We are still offering live-stream worship that you can watch to be part of the community.
2) If you are in one of the at-risk groups, we would also ask you to consider staying at home. This is not mandatory as both writers of this letter are in at-risk groups, but we will be present for worship. 3) Everyone attending church will be required to wear a mask. Should you not have a mask we will have extra masks for your use. You will check in with our Parish Nurse, Jackie Langlois, and our Council Secretary, Paula Hudak at the front door, which will be propped open. They will take your temperature and record your attendance and receive your offering.
4) There will be places in the building that will have no access. The gathering place and fellowship hall will be closed for the foreseeable future. Please respect these limitations as it helps our custodial staff in cleaning and sanitizing the building after use.
5) You will find every other pew blocked off. You may sit with your family, but we ask that you maintain physical distancing from others while in the pews.
6) Hymnals have been removed from the sanctuary. The words of the hymns will be on the screens. Please feel free to say the words of the hymns and prayers during worship while wearing your mask. It is after all a worship service where we give praise and glory to God. Also, there will be no printed bulletin available. Please access our Facebook page or website for information and the weekly readings, thank you.
7) We will not share the peace in our traditional manner. Please refrain from hugging, kissing and handshaking. We are hoping to ease these restrictions as we move through the summer months but are grateful for your understanding and patience as we protect all who attend our worship services. The full Plan of Return can be accessed on our Website, www.calvarynorthwood.com, or through our Facebook page. Jesus commands us to care for our neighbors and we do that by following these measures in the coming weeks. WE ARE EXCITED TO SEE EVERYONE! Peace,
Thomas A. Susor Sr., Council President
Rev. Robert S. Noble, Pastor
Office Hours: Monday-Thursday 9:00 AM - 12:00 PM