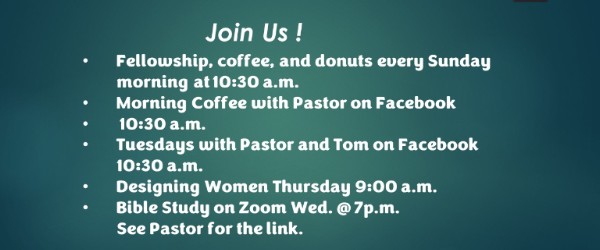 Calvary Lutheran Church
Pastor Bob Noble
1930 Bradner Rd.
Northwood, Ohio 43619
Dear Friends in Christ!
Welcome to our webpage. The people of Calvary Lutheran Church take great pride in our online presence. Here you will find information on the latest happenings for our congregation. Links to our other online offerings, as well as ministries related to the mission that God has placed here at Calvary. These past months have been challenging as we have endured the pandemic and a separation from in person worship. A close reading of the scriptures teaches us that care for the neighbor should be of primary importance. Keeping the care of the other in mind making the decision to worship online was an easy one.
Ministry has continued. The people of God have been served, but more importantly we have reached so many other people, some of whom are hearing the Good News of Jesus Christ for the first time.
We continue to wait and watch and pray for the day when we can worship together in our own sanctuary, until that time we will continue to offer praise and worship to God in a new and exciting way. Please join us. Should you ever have any questions you may contact our church at 419-836-8986. Your call will be returned within 24 hours.
God's Blessings and Peace,
Pastor Bob Noble
No In Person Worship At This Time
Online Service on Sunday Mornings At 10:30 AM
Watch Live On The Church Facebook Page
Advent Recordings Dec 1st -25th Available At 10:00 AM Each Day On The Church Facebook Page